WINNER OF THE 2017 'VIEWER'S CHOICE AWARD' –  RECOGNIZING EXCELLENCE IN PROGRAMMING!
Meet the Host & Producer of The Legal Edition–Legal, Business & Policy News–Attorney & Policy Analyst, Mary Kay Elloian, M.B.A., J.D., Esq. For More About the Host of The Legal Edition, follow Mary Kay on Facebook – 'Like' The Legal Edition on Facebook – Subscribe to The Legal Edition Channel on YouTube. Attorney Mary Kay Elloian is Chief Counsel, Business & Policy Strategist at Elloian Law & Consulting, located in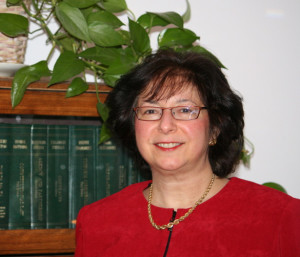 Greater Metro Boston, Massachusetts.
For over 25+ years, Attorney Mary Kay has assisted Legislators, Policy Makers, Small Businesses and Corporations in analyzing data & conducting research to make strategic assessments for effective Business Decision-Making, Policy Adoption, and in Market-Centric Approaches to growth and prosperity in both the Public & Private Sectors. Additional assistance to strategize product and service marketplace entry, and development and planning of new product launches and their accompanying legal and business concerns.
Attorney Elloian is well-known for lecturing & educating Corporate-Level Executives & Sr. Management in successful business & corporate policies, licensing of intellectual property, trade secret protection, cyber-security protocols, successful business policy management & negotiations, and choice of entity. Mary Kay draws on her years of experience as a Corporate Executive, Entrepreneur and her professional skills as an Attorney, Business & Policy Consultant, Lecturer, Trainer & Author to address the needs of clients–while at the same time empowering them with knowledge and information that is key to their own success. Mary Kay's philosophy is that information is a vital source, and when individuals, businesses and policy-makers are given all the facts, potential scenarios amid likely outcomes–better and more informed decisions can be made leading to success. For this reason, Attorney Mary Kay has created 'The Legal Edition' Legal, Business & Policy News programming–to educate and empower to enable better decision making and thereby better and more informed choices–that is, by knowing the facts–knowing the questions to ask–and finally knowing how to fully prepare for a well-planned legal, business and policy journey.
Whether you are a small business, and enterprise or an individual…information awaits. For Questions or Requests for Upcoming Episodes of The Legal Edition programming, please visit our Contacts Page to send a message. For More Information about the the Host of The Legal Edition, see:  www.ElloianLaw.com The Legal Edition…Where Knowledge & Information Empowers!™
Legal Notice: The Legal Edition is a General Educational Entertainment Program, and therefore is Not Intended to provide any specific Legal, Business, Tax or Medical advice, nor is it intended to address any particular legal or personal situation or problem. Therefore, any content contained in the broadcast or on this website should not be construed as personal to your particular situation or business, and is not intended nor should it be relied upon  or construed as comprehensive to resolve your particular legal, business, tax, or personal situation. Please obtain your own independent counsel or adviser on any topic included on the broadcast programming, or appearing on this website. No attorney client relation is created as a result of The Legal Edition broadcast or the material or content included in or pertaining to the broadcast or subsequent posting on the internet or to any website or email address named herein.  Disclaimer Notice: Circular 230: In order to comply with applicable Treasury Regulations, and to avoid performing more comprehensive procedures with respect to the tax advice, the information contained herein, should not be used by any person or entity for the purposes of avoiding any federal, state, or local tax penalties. The information is for general educational purposes only, and should not be construed as advice or to be relied upon. Please consult a qualified tax consultant or attorney as to your particular situation or needs. Privacy:  Any correspondence between any individual and the host or moderator of the legal edition will not be disseminated or divulged without the prior written consent of those contacting The Legal Edition.